Title: Knives Out
Release Date: November 27, 2019
Director: Rian Johnson
Production Company:  MRC | T Street
Summary/Review:
Rian Johnson pays tribute to Agatha Christie novels and ensemble-cast mystery movies of the 1970s in this movie mystery with a twist. Daniel Craig portrays the eccentric private detective Benoit Blanc with a Southern twang (because it's a rule among casting agents that Southerners must be played by British actors).  He's called in to investigate the seemingly straight-forward suicide of wealthy mystery novelist Harlan Thrombey (Christopher Plummer).  An all-star cast portray Harlan's awful children, grand-children, and in-laws, all of whom have motive to kill him, but the heart of this movie comes in a terrific performance by Ana de Armas who plays Harlan's nurse and friend Marta Cabrera. I give points to Chris Evans for a remarkable heel turn as Ransom, the biggest asshole of the Thrombey clan.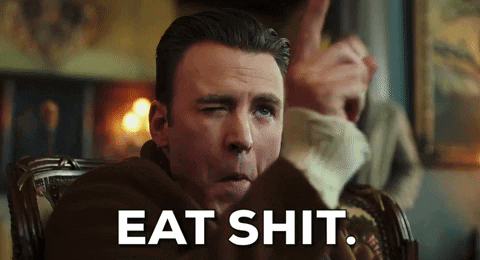 I went into this movie unspoiled, I don't intend to spoil anyone else, so here are a few spoiler-free thoughts:
I didn't realize the movie is set in Massachusetts, and was filmed on location in various Boston suburbs (including some places I recognized).
Apropos to Massachusetts, Benoit Blanc talks a lot about doughnuts and doughnut holes.
The movie is more than a mystery but also a social satire on white American privilege and discrimination against immigrants.
The final shot of the film is an absolutely brilliant work of direction and cinematography.
Rating: ****