Author: Isabel Wilkerson
Title: Caste : The Origins of our Discontents
Narrator: Robin Wiles
Publication Info: Random House (Audio), 2020
Summary/Review: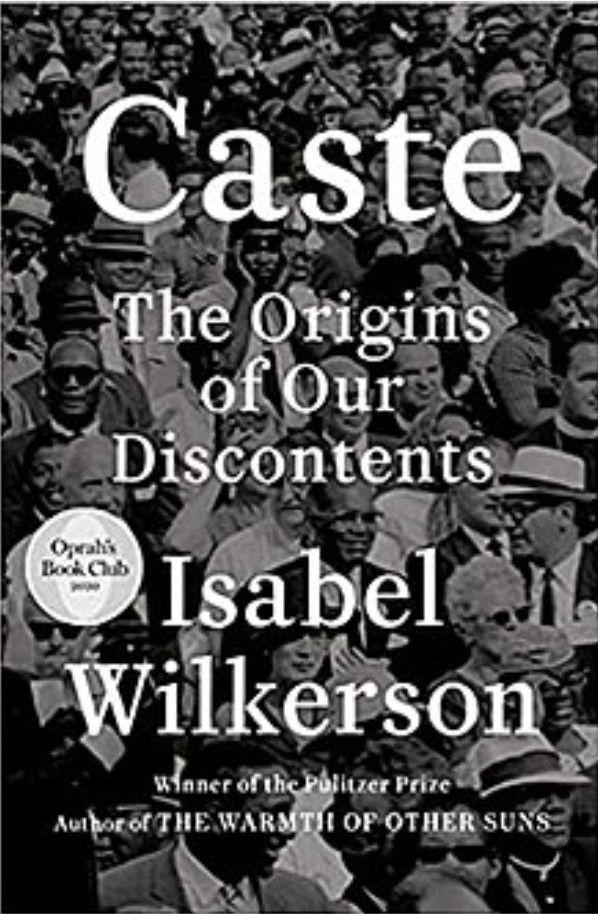 The author of the remarkable work on the history of the Great Migration, The Warmth of Other Suns, returns with a book about systems of caste.  Wilkerson focuses on three of the most deeply entrenched caste systems in world history: India's millennia-old system, the subjugation of Jews in Nazi Germany, and the continued inequality of Blacks in the United States that persists even after dismantling slavery and Jim Crow segregation.
Through the lens of caste, which Wilkerson says trumps both class and race, we can understand how inequality persists and what can be done to dismantle it. Wilkerson works through eight pillars of caste and richly illustrates it with examples from history and current events.  Wilkerson also frequently draws upon examples from her own experience as a professional Black woman being treated as an inferior.  The book is eye-opening and sobering, and it is one that I believe should be on everyone's must-read list.
Recommended books:
Rating: ****1/2