Author: Timothy Zahn
Title: Thrawn: Treason
Narrator: Marc Thompson
Publication Info: Penguin Audio (2019)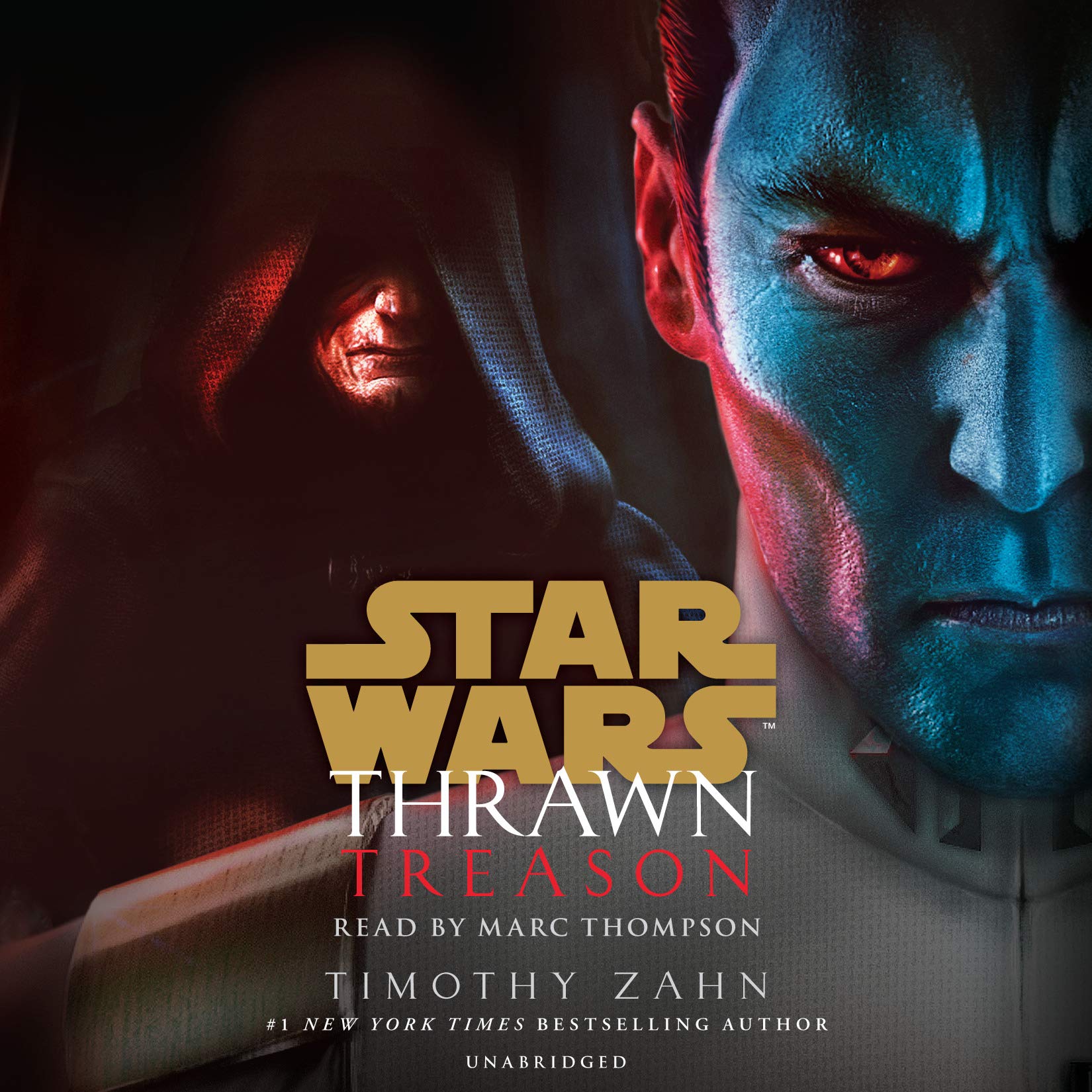 Summary/Review:
In the finale of this trilogy of books, Grand Admiral Thrawn finds himself in the middle of a conflict between Governor Tarkin (of the original Star Wars fame) and Director Orson Krennic (of Rogue One fame).  Even more pressing is an incursion by the war-like Grysks from the Unknown Regions into Imperial territory.
To fight this new threat, Thrawn must work with his own people, the Chiss, with Admiral Ar'alani leading a fleet in an uneasy alliance with Thrawn and the Empire. This book also marks the return of Eli Vanto, who has defected to the Chiss, and it is great to have him back.  Commodore Karyn Faro is established as another great character who becomes a great leader under Thrawn's tutelage.
It's interesting that Thrawn is associated with the evil Empire, because he's an excellent example of leadership in the way he establishes Vanto and Faro as his proteges and then trusts their experience. It's very different than the rest of the Empire where the "leaders" either step over one another or cower in fear. Brierly Ronan, Krennic's deputy who is sent along to watch over Thrawn, is a slippery character who is more typical of the Empire we know, although his character also develops in interesting ways.
This book is excellent at building intrigue and gamesmanship.  The only flaw in my mind is that when the story finally builds to a climactic battle, it's not all that interesting to read about, compared with how exciting it would be depicted in film.  There is more Thrawn to read, as Zahn is now publishing an Ascendancy trilogy about Thrawn's experiences before he joined the Empire.  And this trilogy of novels I just completed also tie in with the animated series Star Wars: Rebels, so I'm going to have to catch up on that too!
Rating: ****