Author: Margaret Stohl
Title: The Life of Captain Marvel
Illustrator: Carlos Pacheco
Publication Info: Marvel,  February 19, 2019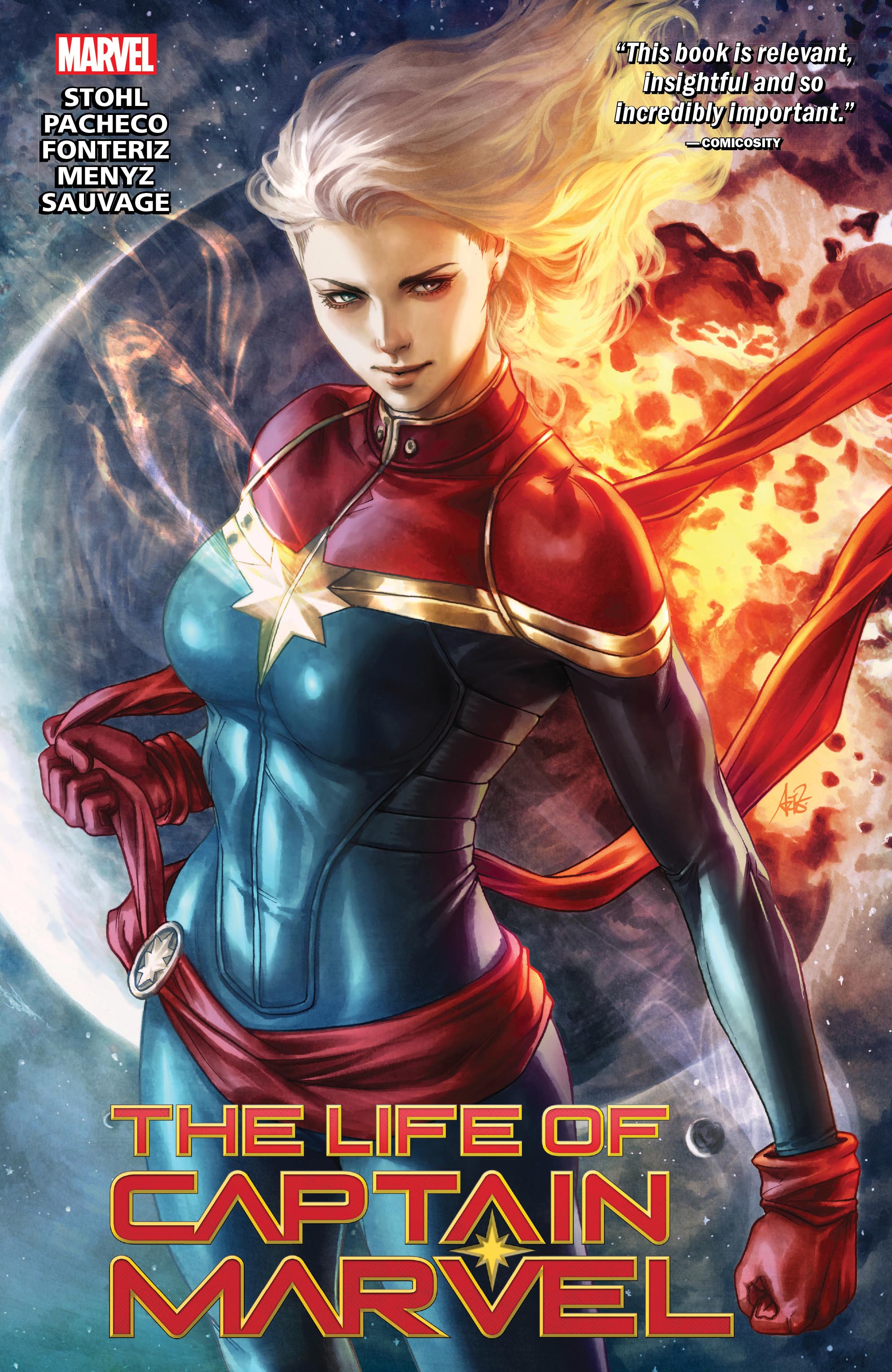 Summary/Review:
After reading Kraven's Last Hunt, I decided to check out another book in the Marvel Selects series. The material in this collection isn't actually all that old, only dating to 2018.  It tells Captain Marvel's origin story framed within a story of Carol Danvers taking a break from the Avengers to visit her family at their summer home in Maine.  (Did you know that Carol is from the Boston area, they didn't say that in the movie?)  With flashbacks to her childhood and confrontations with her mother and brother, Carol learns secrets about her parents and the origins of her powers.  As origin stories go, it's pretty well done.
Rating: ***