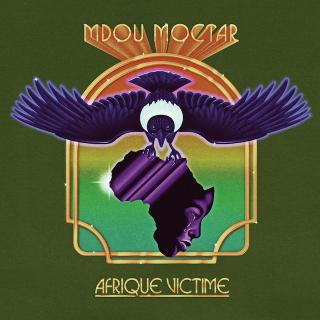 Album: Afrique Victime
Artist: Mdou Moctar
Release Date: May 21, 2021
Label: Matador Records
Favorite Tracks:
"Chismiten"
"Tala Tannam"
"Asdikte Akal"
"Afrique Victime"
Thoughts: Mdou Moctar is a guitarist, vocalist, and songwriter from Niger who is one of the Tuareg people, a semi-nomadic Muslim group of the Sahara region.  His musical style is called assouf or "desert blues," popularized by artists like Ali Farka Touré and Tinariwen.  Moctar and other assouf artists take influence from the guitar playing style of Jimi Hendrix, although the musical structure deviates wildly from the Western pop system of verse-chorus-bridge.  A lot of reviewers describe the music as psychedelic although I'd say it's more improvisational and more of a hypnotic reverie than a drug trip. The songs are sung in the Tamasheq language, but I've read that they deal with the horrors of French colonialism and the ongoing exploitation of Africa by the West, as well as songs of love and resilience. Listening to this album was an "ear-opening" experience.
Rating: ****