Around the World for a Good Book selection for St. Lucia
Author: Garth St. Omer
Title: Prisnms
Publication Info: Leeds, England : Peepal Tree Press, 2015.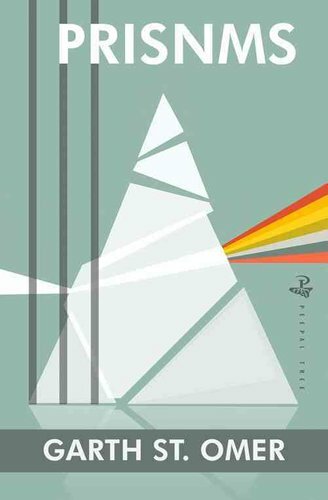 Summary/Review:
Prisnms is a rather unpleasant little book narrated by Eugene Coard, a man who grew up in St. Lucia an emigrates to the United States to study psychiatry.  He is a deeply unpleasant man who is selfish and seemingly indifferent to the negative effect he has on other people especially the women he dates and marries.  Most of the book is his memories where he relates his low regard for just about everyone in his life.  Parts of the book are also psychotic dreamscapes that literally end with Eugene stating that he just woke up.  Honestly, as the book went on I had less and less idea of what was actually going on.
I kind of feel bad to have this book represent St. Lucia for my Around the World for a Good Book project and will need to seek out a more engaging work somewhere down the line.
Rating: **