Author: Kevin Wilson
Title: Nothing to See Here
Narrator: Marin Ireland
Publication Info: HarperAudio, 2019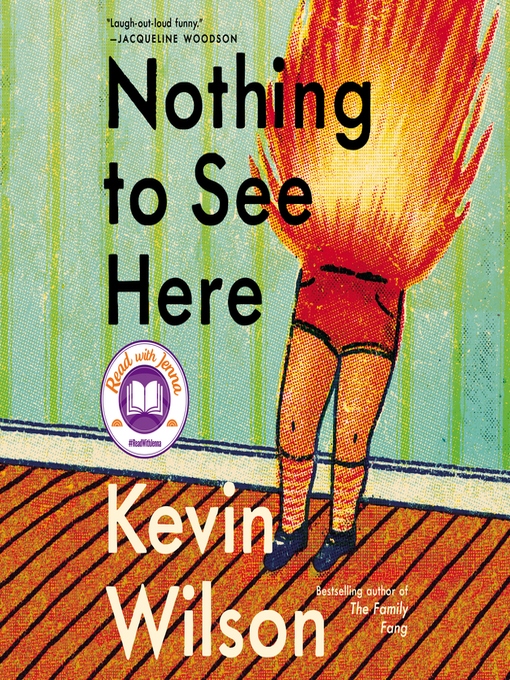 Summary/Review:
Lillian, the narrator and protagonist of this novel, is a working class woman in Tennessee trying to make ends meet when she receives an invitation to a job from her old friend Madison.  As a teenager, Lillian excellend at academics and earned a scholarship to an elite private school for girls.  Madison was her prosperous and seemingly perfect roommate, and they maintained their uneven friendship for years after Lillian was expelled, for reasons I won't divulge here.
Now, Madison is married to a US Senator and living on a sumptuous estate.  She invites Lillian to be a "governess" for the Senator's twin 10-year-old children from a previous marriage, Bessie and Roland Roberts, after the death of their mother.  The problem that Madison needs Lillian to keep under wraps is that the children literally burst into flames when they're upset. The fire doesn't consume the children but can cause considerable property damage.
Over the novel, Lillian forms a bond with the children, deals with the machinations of the elite, and begins to realize what she wants from her life. This novel is equally parts silly, charming, and satirical and made for an enjoyable read.
Rating: ***1/2