Having listened to every album on the Rolling Stone list of 500 Greatest Albums of All Time, I'm making my own list.  This list will be only 250 albums, although I had to make some tough cuts.  The list includes a mix of works of musical genius with the pure nostalgia of some albums I've loved throughout my life.  As always, I'd love to hear your thoughts about these albums and what your favorite albums are.
Going forward I will be counting down ten more albums every other Wednesday (I wasn't ready to start on Wednesday this week since it took time to rank my list!).
250
Artist: Happy Mondays
Title: Pills 'N' Thrills And Bellyaches
Year:  1990
Favorite Tracks:
God's Cop
Loose Fit
Bob's Yer Uncle
Step On
Harmony
The First Time I Heard This Album …: Happy Mondays were on heavy rotation on the local modern rock station, WERS, so I'd heard many of the songs and wanted the album. I went to a new record shop and the clerk thought I was buying the soundtrack to "Happy Days." I guess he wasn't all too hip.
Thoughts: Before grunge, alternative music was "baggy" or the "Madchester sound" from the UK.  And maddest of those bands was Happy Mondays.  Get this, they had a member of the band named Bez who didn't sing or play an instrument, he just danced manically around the stage. I wasn't a recreational drug user, but the thoroughly stoned vibe of this music resonated with me all the same.  The lyrics aren't so great, so it's good they're hard to understand.
Bonus Sounds: Fellow Madchester act, The Charlatans had a hit with "The Only One I Know."  Except I always heard my own name in the song ("Liam, the one I know", and I wasn't the only one.
---
249
Artist: The Nields
Title: Gotta Get Over Greta
Year :1997
Favorite Tracks:
Taxi Girl
Gotta Get Over Gretta
Best Black Dress
I Know What Kind of Love This Is
Cowards
Lovely Rita
The First Time I Heard This Album …: I probably first became aware of The Nields at the Falcon Ridge Folk Festival in 1999 and I also was gifted a mixtape with "Lovely Rita" (a rare cover that is better than the original) at the same time.  I probably acquired the album sometime later that year.
Thoughts: This folk pop band from Western Massachusetts was big on the folk music circuit when I was following it in the late 90s/early 00s. At the time the band was sisters Katryna and Nerissa Nields and three guys named David. This album goes to some dark places and the songwriting does a great job of capturing the women's voice in various situations.
Bonus Sounds: I went through a time when The Nields were one of my favorite bands and enjoyed their albums Play,  If You Lived Here, You'd Be Home Now, and Live from Northampton among others.  The sisters Nields ditched the Daves in the early 00s and are still performing to this day.
---
248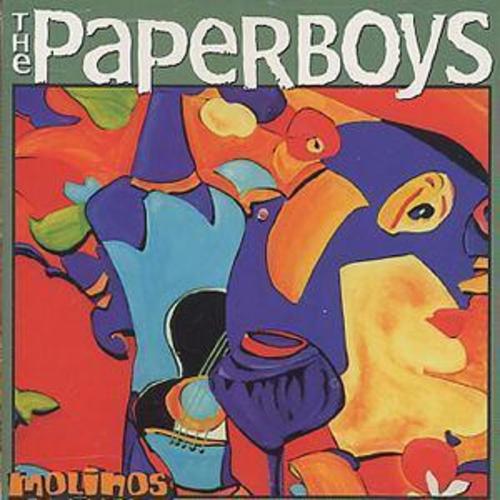 Artist: The Paperboys
Title: Molinos
Year:1998
Favorite Tracks:
Molinos
Waste Some Time
I've Just Seen a Face (the second straight album with a great interpretation of a Beatles' tune)
Same for Everyone
After the First Time
Ray's Ukrainian Wine Cellar Polka/Nelli's Afterthought
The First Time I Heard This Album …: I'm guessing I also learned of The Paperboys at a folk festival or maybe they opened for another artist I liked sometime around 1999-2000.  And then I bought the CD.
Thoughts: The Paperboys are a Western Canadian band lead by Tom Landa that play a Celtic Rock sound mixed with other forms of roots and world music. Their music has an earnest quality to it with a lot of musical virtuosity.
Bonus Sounds: While Molinos is the best album by The Paperboys that I'm aware of, I also liked Postcards (2000) which contains the great track "Still the Night," and there 2002 "greatest hits" compilation Tenure. I haven't kept up with the band but apparently they're still active, although the lineup has turned over with only Landa remaining in place.
---
247
Artist: The Pinker Tones
Title: Wild Animals
Year: 2008
Favorite Tracks:
S.E.X.Y.R.O.B.O.T
On Se Promenait
The Whistling Song
Happy Everywhere
Working Bees
The First Time I Heard This Album …: I'm pretty sure I was introduced to The Pinker Tones by NPR's All Songs Considered and soon became obsessed with "S.E.X.Y.R.O.B.O.T" and eventually acquired the whole album.
Thoughts: The Pinker Tones are a duo of Mister Furia and Professor Manso from Barcelona. The Pinker Tones sound is eclectic, listed as indie pop and alternative on Wikipedia, but there's also a lot of funk and electronic dance in their sound mixed with lounge music and traditional European pop.
I love this video for "Fugaz."  They just want their dance back so much.
Bonus Sounds: The Pinker Tones are apparently still active, but don't seem to have released a new studio album in a decade.  I remember trying to listen to some of their other albums and not finding I liked anything as much as Wild Animals.
---
246
Artist: Yeah Yeah Yeahs
Title: Fever to Tell
Year: 2003
Favorite Tracks:
Date With the Night
Black Tongue
Pin
Maps
Y Control
The First Time I Heard This Album …: I discovered the debut album by New York City's Yeah Yeah Yeahs by randomly browsing through the CDs at the public library, maybe a year or two after the album was released.
Thoughts: I immediately came to like the "dance punk" tunes with Karen O's unique vocal stylings and it was in heavy rotation back when I had an iPod and listened to it a lot.  I became reacquainted with the album last year when I listened to it for the Rolling Stone 500 project and realized it had stood the test of time.
Bonus Sounds: The Yeah Yeah Yeahs released three more albums after Fever to Tell, but I haven't listened to any of them.  They appear to be still together but have been quiet for the past decade. Another album I found at the library by a band from NYC that I really liked (but didn't make this list) is Turn on the Bright Lights by Interpol.
---
245
Artist: The Shins
Title: Chutes Too Narrow
Year: 2003
Favorite Tracks:
Mine's Not a High Horse
So Says I
Saint Simon
Pink Bullets
The First Time I Heard This Album …: Round about 2004 I was looking for new bands to listen to and I didn't always find them at the library.  Natalie Portman could've told me that The Shins "will change your life" but I didn't hear that from her until a few years later so I think it was actually an online magazine like Pitchfork or Paste.
Thoughts: The Shins are a band from New Mexico that play a bright style of indie pop that masks deeper introspection in the lyrics.  This is another album that was in high rotation during my iPod Era (ca. 2004-2012), which is apropos since The Shins music probably could've been used in an ad for Apple products (that may sound like a dig, but it isn't).  It was nice to revisit this album after a long time.
Bonus Sounds: The Shins have a lot of turnover over the years with only James Mercer remaining from the original lineup. The success of Chutes Too Narrow seemed to negatively affect him and the handful of albums by The Shins since then haven't measured up in my ears.
---
244
Artist: Various
Title: Channel 1 – A Compilation Of Output Recordings
Year: 2000
Favorite Tracks:
Fridge – "Anglepoised"
Four Tet – "Calamine (Radio Version)"
Sonovac – "High-On-Tech"
Gramme – "Like U"
LB – "Superbad" (yes, it's a cover of the James Brown track)
Soft Verge  – "Microbial"
The First Time I Heard This Album …: So I have picked out albums randomly from the library shelves and downloaded the from iTunes, but how about buying an album from a store unheard? That's how I acquired this collection of electronic music from the now defunct Twisted Village in Harvard Square, a store that specialized in esoteric music with no commercial potential.
Thoughts: Output Recordings was a British label that focused on various forms of electronic music and only existed from 1996 to 2006.  This compilations contains tracks you can dance to and tracks you can meditate to, and is a really good representation of electronic music circa 2000.
Bonus Sounds: At some point, I returned to Twisted Village and picked up Channel 2 – A Compilation Of Output Recordings (2003) but it didn't have the same magic, although I did love the retro 80's soul sound of "Ice Skating Girl" by Rekindle.  I have kept up with the output of Four Tet over the years, but I have no idea what happened to any of the artists on either of these compilations.
---
243
Artist: Hothouse Flowers
Title: Songs From The Rain
Year:1992
Favorite Tracks:
An Emotional Time
Be Good
Isn't It Amazing
Thing of Beauty
Stand Beside Me
The First Time I Heard This Album …: I participated in the Boston –> New York AIDSRide as a rider in 1999 and 2000 and there was this great song that played at the end of the orientation video.  Finally, as the 2000 ride was ending I finally was able to find out from someone that the song was "Thing of Beauty" by Hothouse Flowers.
Thoughts: Hothouse Flowers are a band from Dublin, Ireland who had some success in the late 80s in the wake of U2.  I hadn't given them much thought until I learned that they were the band behind "Thing of Beauty" (which was actually a Top 40 hit for them in 1993, but I missed it at the time). Songs from the Rain is full of the bands rock tunes with soul and gospel flourishes, many of them raving up into great singalongs.
Bonus Sounds: I still never warmed up to Hothouse Flowers' other works, although I really love the track "Christchurch Bells" from their 1990 album Home.  I saw the band's leader Liam Ó Maonlaí perform solo at Club Passim in Cambridge in 2005.  He is very tall and plays the didgeridoo, an indigenous Australian instrument.  I got a copy of his solo album Rian that night but didn't listen to it much. As for the Boston –> New York AIDSRide, there is one other song that alway brings back memories of those events.
---
242
Artist: Jim's Big Ego
Title: Noplace Like Nowhere
Year: 2000
Favorite Tracks:
Stress
Concrete
Prince Charming
Boston Band
She's Dead
Slow
The First Time I Heard This Album …: Probably picked it up at a Jim's Big Ego show when it was released in 2000.
Thoughts: I first Boston folk rock band Jim's Big Ego play at First Night 1999 when their set included songs like "Stress" and "She's Dead." I got a couple of their albums that night and would see Jim Infantino and co several times over the next 5+ years.  Noplace Like Nowhere was their first release after I'd been seeing them for a while and it had higher production values than their earlier releases, including new recordings of "Stress" and "She's Dead."  But it was new songs like "Concrete" and "Prince Charming" that one me over, both by being less sarcastic and just being plain great pop songs.
Bonus Sounds: I had the albums Titanic (1996), Don't Get Smart (1998), and They're Everywhere (2003) which all have some great tracks, plus there were always some great songs I heard in concert that weren't on any album.  I kind of drifted away from JBE circa 2005.  The band is still out there, though, although like many of the bands in this post they haven't released any new recordings for a decade.
---
241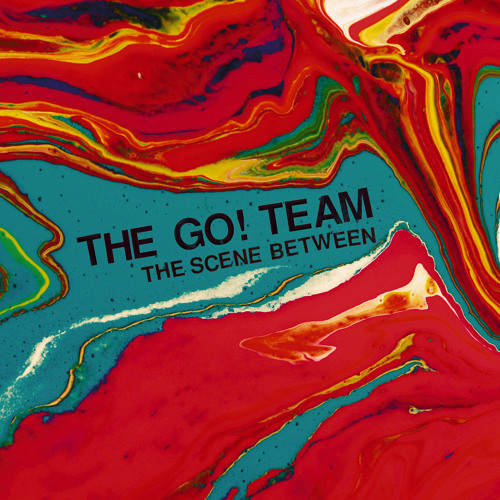 Artist: The Go! Team
Title: The Scene Between
Year:  2015
Favorite Tracks:
"The Scene Between"
"Blowtorch"
"Catch Me on the Rebound"
"The Art of Getting By (Song For Heaven's Gate)"
The First Time I Heard This Album …: Not to be a stereotype, but this is another band I learned about through NPR's All Songs Considered.  I had heard songs from their previous albums but the title song of this album really won me over.
Thoughts: The Go! Team are an outfit from the UK who mix performances of upbeat indie pop with samples of things like cheerleader chants, hip hop, space-age bachelor pad music, and obscure movie soundtracks.  It's something called plunderphonics.  "The Scene Between" sounds like a gospel choir gone psychedelic with a suitably trippy video to accompany it.
Bonus Sounds: I've kept up with The Go! Team since 2015 and written about them on this blog.  While nothing quite measures up to The Scene Between, they're always good if you're looking for something different and upbeat.
---