Having listened to every album on the Rolling Stone list of 500 Greatest Albums of All Time, I'm making my own list.  This list will be only 250 albums, although I had to make some tough cuts.  The list includes a mix of works of musical genius with the pure nostalgia of some albums I've loved throughout my life.  As always, I'd love to hear your thoughts about these albums and what your favorite albums are. I will continue the countdown every other Wednesday throughout 2022.
240
Artist: "Weird Al" Yankovic
Title: Straight Outta Lynwood
Year: 2006
Favorite Tracks:
White & Nerdy
Canadian Idiot
Polkarama!
Confessions Part III
Trapped in the Drive-Thru
Don't Download This Song
The First Time I Heard This Album …: Surprisingly not until 2017 when I did Music Discovery for Weird Al.
Thoughts: Weird Al has persisted as one of the great song parodists for five decades by always keeping with music of the time and by being a talented musician.  And he has a quirky sense of humor that transcends generations. I had several Weird Al albums under consideration for this list and determined that I should widdle it down to just one.  It came to the conclusion that Straight Outta Lynwood was Yankovic's most perfect album with no real dead spots, which was surprising since it wasn't one I listened to when it first came out.  A bit of trivia I learned recently that I'll share with anyone else who has limited knowledge of Southern California geography: Lynwood is right next to Compton.
Bonus Sounds:
"Weird Al" Yankovic in 3-D (1984) was my first of Al's albums and one I played to death while driving my mother and sister crazy. It includes the classic Michael Jackson parody "Eat It" but also some great originals like "Buy Me a Condo" in which a reggae man goes yuppie.
Off the Deep End (1992) was a hit of my college years with Al going grunge on "Smells Like Nirvana." I, however, stayed around for Al's original take on sensitive, acoustic love songs " You Don't Love Me Anymore."
Mandatory Fun (2014) came out big with eight music videos released in eight days upon release.  After having fallen away from Weird Al and being reunited with him twice before, I knew that I was truly a Weird Al fan for life.  Mandatory Fun includes up to the minute parodies like "Tacky" and "Word Crimes" that may have stood the test of time better than the originals.
If you've read this far about Weird Al, check out my reviews of his cult movie UHF and seeing him in concert at the Apollo Theater in 2018.
---
239
Artist: Taylor Swift
Title: Red
Year: Original recording (2012), Taylor's Version (2021)
Favorite Tracks:
State of Grace
I Knew You Were Trouble
All Too Well
22
We Are Never Ever Getting Back Together
Nothing's New
The First Time I Heard This Album …: Listening to Rolling Stone's 500 Greatest Albums last year.
Thoughts: I don't think a year or so I would have considered that Taylor Swift would have an album on my all-time favorite album list.  But the more I've heard of Swift's music the more I've come to appreciate her songwriting and artistry. I can honestly understand the excitement of this album's rerecorded release last fall.
Bonus Sounds: The only other Swift album I've listened to completely is 1989, which contains some of her biggest hits like "Shake it Off" and "Blank Space."  I expect there will be more Taylor Swift in my future.
---
238
Artist: Shadowy Men on a Shadowy Planet
Title: Dim the Lights, Chill the Ham 
Year: 1991
Favorite Tracks:
I Know a Guy Named Larry
Aunt's Invasion
In My Room
Who Painted Whistler's Mother
Siesta Cinema
The First Time I Heard This Album …: I got this album when I was a Freshman in college in 1991.
Thoughts: Shadowy Men on a Shadowy Planet were a band from Toronto active in the early 1990s who played instrumental music in what is often described as a surf music style. While the songs have no lyrics, the amusing titles are incredibly evocative.  Just goes to show you that the early 90s was not all about Grunge.  I used to play this while I was studying in college, so I credit my good grades to this band of esoteric Canadians.
Bonus Sounds: Shadowy Men on a Shadowy Planet are most famous for their tune "Having an Average Weekend" which was used as the theme song for The Kids in the Hall. A lot of the tracks on Dim the Lights, Chill the Ham appear as interstitial music on the show as well.
---
237
Artist: Christy Moore
Title: Voyage
Year: 1989
Favorite Tracks:
Mystic Lipstick
The Voyage
The Deportees Club
Missing You
Musha, God Help Her
The First Time I Heard This Album …: A co-worker who also appreciated Irish folk music gave me two albums by Christy Moore as a birthday gift in the mid-oughts.
Thoughts: Christy Moore is known for traditional Irish music and folk music, dating back to the 1960s with the band Planxty.  This album is unusual in that it is mostly interpretations of pop songs by other artists with electronic instrumentation supplementing the more traditional instruments.  This could sound cheezy in a very 80s way but here it works atmospherically supporting Moore's voice.  What is cheezy, in a good way, is the title track which is the perfect metaphor for a marriage.  I also love the cover of Elvis Costello's "The Deportees Club."  Costello is a guest artist on the album as well as Sinead O'Connor and Mary Black.
Bonus Sounds: There's another Christy Moore album coming up in this list, but beyond that I've only owned the compilation The Christy Moore Collection 1981–1991 and the concert recording Live at the Point.  Probably should dive into the Planxty and Moving Hearts stuff in the future.
---
236
Artist: Leonard Cohen
Title: You Want It Darker
Year: 2016
Favorite Tracks:
You Want It Darker
Treaty
Leaving the Table
Steer Your Way
The First Time I Heard This Album …: I listened to and reviewed You Want It Darker right around the time of its release in October 2016.
Thoughts: I want to say that Leonard Cohen went out on a high note, but his voice is nevermore earth-shakingly deep as it sounds here.  You Want It Darker was released just 17 days before Cohen died on November 7, 2016 and it shows that he was the master of his art right up to his final days.
Bonus Sounds: You really can't go wrong with Leonard Cohen, an artist who kept reinventing himself over 6 decades. I have another Cohen album coming up in this list but there are several more that I could've added, including:
Songs of Love and Hate (1971)
I'm Your Man (1988)
The Future (1992)
I'd also recommend checking out his live recordings. I had the privilege to see Leonard Cohen in concert and he was a consummate professional in performance.
---
235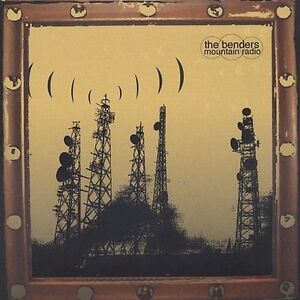 Artist: The Benders
Title: Mountain Radio
Year: 2003
Favorite Tracks:
The Great Tear of Josie and Ed
The Road Home
Double Yellow
Cheers to the First Snow
Shovel Full of Dreams
Liquor Is Your Best Friend
The First Time I Heard This Album …: Probably after I bought the album at a Club Passim concert.
Thoughts: This is the first of a couple of albums on the list by the Somerville bluegrass boys.  They weren't all boys and they weren't all from Somerville but that's where they seemed to congregate.  Anyhow, there were a number of bands with fluid lineups in the late 90s/early 00s that I followed that played new takes on old-time music and bluegrass and most of them seemed to involve Sean Staples. The Benders seems to be a common name for bands and thus hard to locate the right one in a search engine but Mountain Radio is on Spotify should you wish to check it out.
Bonus Sounds: This Boston-area folk music scene started a kind of collective that played tunes from the American songbook around the table in the style of an Irish pub session, which was appropriately called Session Americana and they still perform today.
---
234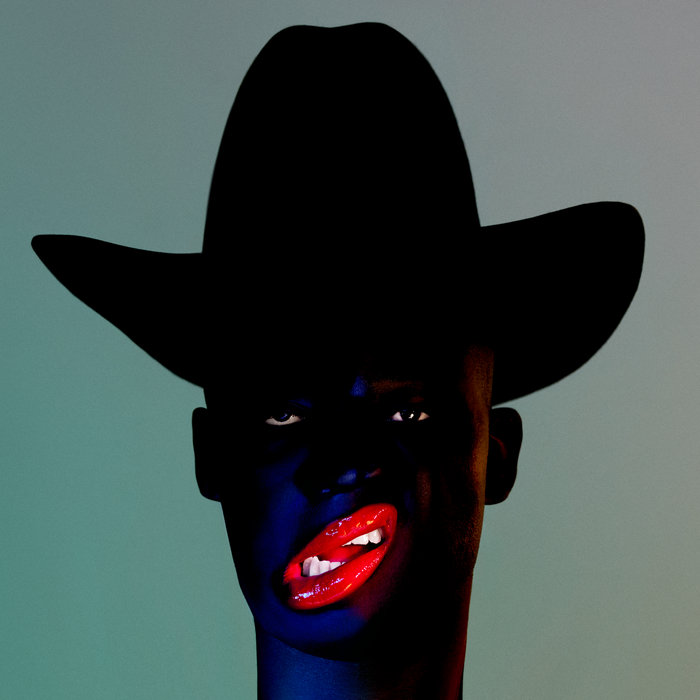 Artist: Young Fathers
Title: Cocoa Sugar
Year: 2018
Favorite Tracks:
Fee Fi
In My View
Turn
Tremelo
Wow
Wire
Toy
The First Time I Heard This Album …: I listened to and reviewed this album shortly after its release in March 2018.
Thoughts: The Scottish trio Young Fathers are one of the most delightfully genre-undefinable bands of the past decades. The sound is a mix of rap, electronic music, soul, and psychedelia.  Cocoa Sugar is the band's third and most recent album.  If they continue their upward swing, their next album should be quite good.
Bonus Sounds: I've written a lot about Young Fathers over the years on this blog.  Stand out songs from earlier in their catalog include "Low" (2014) and "Shame" (2015).
---
233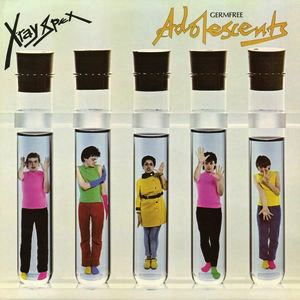 Artist: X-Ray Spex
Title: Germfree Adolescents
Year: 1978
Favorite Tracks:
"Warrior in Woolworths"
"Let's Submerge"
"I Can't Do Anything"
"Identity"
"The Day the World Turned Day-Glo"
The First Time I Heard This Album …: Another late in life discovery of the Rolling Stone 500 Greatest Albums project.
Thoughts: Poly Styrene cheerfully embraces the slacker ethos over raging guitars and soaring saxes.  This was the only X-Ray Spex album, meaning that there's nothing out there that sounds like this.
Bonus Sounds: A documentary released last year, Poly Styrene: I Am A Cliche, will be playing at a theater near me soon, so I hope to see it and post a review for you.
---
232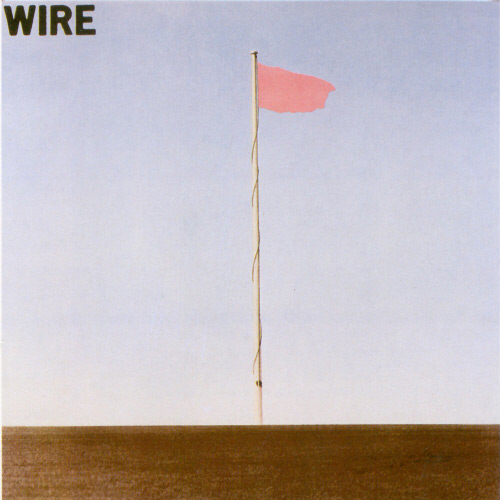 Artist: Wire
Title: Pink Flag
Year: 1977
Favorite Tracks:
Three Girl Rhumba
Ex Lion Tamer
Pink Flag
106 Beats
Mannequin
The First Time I Heard This Album …: Another album revealed to me the Rolling Stone 500 Greatest Albums project.
Thoughts: The debut album from Wire came out during the heyday of punk, but it seems to fit in perfectly with the alternative rock 90s.  Perhaps that's why Wire had such a long career.
---
231
Artist: The Kinks
Title: The Kinks Are the Village Green Preservation Society
Year: 1969
Favorite Tracks:
The Village Green Preservation Society
Picture Book
Big Sky
Sitting by the Riverside
Village Green
Phenomenal Cat
All of My Friends Were There
The First Time I Heard This Album …: I've loved the title track for a long time but I only listened to the album in its entirety last year.
Thoughts: This collection of baroque pop and folk rock tunes offers a paean to the pastoral life of the countryside, something that even a thoroughly urban person like me can appreciate.
Bonus Sounds: One of these days I'm going to have to do a Music Discovery and listen to all of The Kinks' albums in order.  But my first experience with The Kinks goes all the way back to 1982 with the song "Come Dancing" which I think has some of the same nostalgic longing for a simpler time as this album.