Author: Catriona Ward
Title: The Last House on Needless Street
Narrator: Christopher Ragland
Publication Info: Macmillan Audio, 2021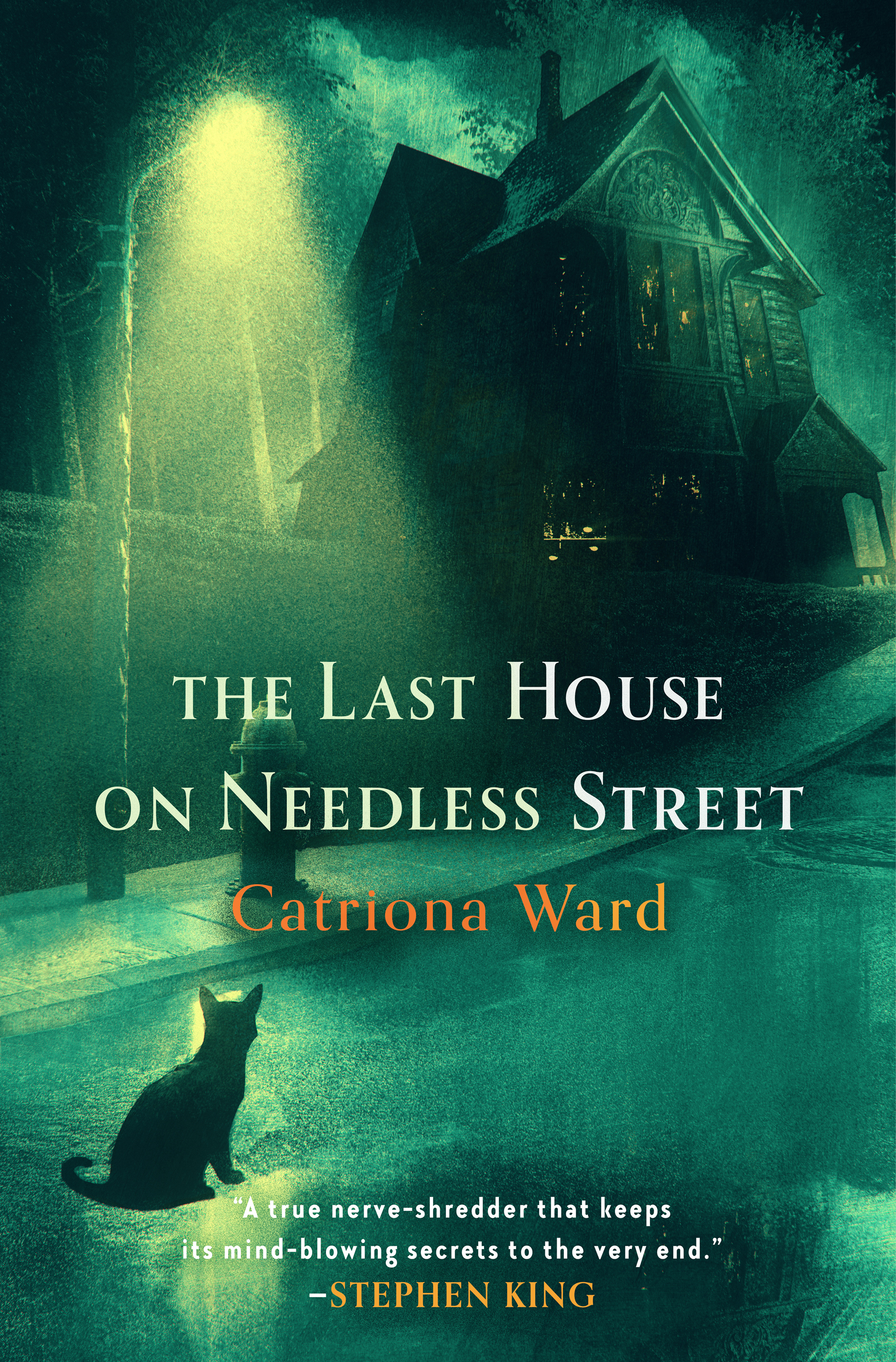 Summary/Review:
The Last House on Needless Street is a strange and unsettling horror/mystery where it's clear that something is very wrong, but one doesn't know what it is. The story is told from the point of view of four different characters:
Ted Bannerman is a man who lives in a ramshackle house with boarded up windows, is haunted by the memory of his authoritarian mother, and has frequent blackouts.
His teenage daughter Lauren visits from time to time, but Ted doesn't allow her to go out of the house, and its unclear where she goes when she's not at Ted's.
Ted's pet cat Olivia (yes, part of this book is narrated by a cat) who is deeply religious and, well, catty.
Dee, a woman who moves in next door.  Her little sister was abducted a decade earlier and she's been looking for her ever since.  The police searched Ted's house at the time of the crime but have since cleared him.  Nevertheless, Dee suspects Ted to be the kidnapper.
The book slowly unravels the mysteries in a story where no one is who they appear to be.  I have to admit that I got frustrated in the early going and had to look online for plot summaries to get through it (which are hard to find since no one wants to spoil the book).  But I did find that later parts of the book to be satisfying and it has a more positive, upbeat ending than I imagined was possible for a book like this.
Recommended books:
Rating: ***