Having listened to every album on the Rolling Stone list of 500 Greatest Albums of All Time, I'm making my own list.  This list will be only 250 albums, although I had to make some tough cuts.  The list includes a mix of works of musical genius with the pure nostalgia of some albums I've loved throughout my life.  As always, I'd love to hear your thoughts about these albums and what your favorite albums are. I will continue the countdown every other Wednesday throughout 2022.
---
180
Artist:Talking Heads
Title: Speaking in Tongues
Year:  1983
Favorite Tracks:
Burning Down the House
Girlfriend Is Better
Slippery People
Swamp
This Must Be The Place (Naive Melody)
The First Time I Heard This Album …: This may have been the first album by Talking Heads I listened to as a child in the 1980s. "Burning Down the House" was definitely the first song of theirs that I heard.
Thoughts: Of all the New Wave/Post-punk bands of the 1980s, Talking Heads did the most to make the avant-garde appeal to normies. That this their most commercially successful album is also one of their artistic peaks proves the point.  And you can dance to it!
Bonus Sounds: There's a lot of great Talking Heads music out there and another album to discuss in this countdown.  But Talking Heads will also make a crossover appearance in my Favorite Movies countdown with their Jonathan Demme directed concert film Stop Making Sense.
---
179
Artist:Ella Fitzgerald & Louis Armstrong
Title: Ella & Louis
Year: 1956
Favorite Tracks:
They Can't Take That Away From Me
Tenderly
Stars Fell on Alabama
Cheek to Cheek
April in Paris
The First Time I Heard This Album …: In the early 90s when I was in college.
Thoughts: Two of the most iconic voices of 20th century popular music pair up to sing standards.  Louis also gets a trumpet solo on each track too. What more can you ask for? Susan and I danced a foxtrot to "Cheek to Cheek" at our wedding reception.
Bonus Sounds: Fitzgerald and Armstrong collaborated on two more albums –  Ella and Louis Again (1957), and Porgy and Bess (1959) – which are also worth your time.
---
178
Artist: The Resophonics
Title: The Resophonics
Year:2001
Favorite Tracks:
Anna Lee
World of Trouble
Willow Tree
Young Love
Little Lies
Let the Angels Sing
The First Time I Heard This Album …: Picked it up after hearing the band play in 2001 at Club Passim or some other folk venue
Thoughts:
The Resophonics were part of a wave of bands with a punk ethos playing bluegrass style music that hit the Boston area folk scene in the early 2000s.  I've already written about The Benders with whom The Resophonics overlapped.  Nowadays it's really hard to find anything about The Resophonics online other than their Bandcamp page.  Thankfully I still have my CD back in the day.
Bonus Sounds:  Sean Staples, mandolin player and vocalist for The Resophonics, is still active and just year later appeared in the backing band for David Rovics' latest album.
---
177
Artist: Violent Femmes
Title: Violent Femmes
Year:1983
Favorite Tracks:
Blister in the Sun
Kiss Off
Please Do Not Go
Add It Up
Prove My Love
To The Kill
Gone Daddy Gone
The First Time I Heard This Album …: Around 1991, not coincidentally around the same time the album reached its peak on the Billboard 200
Thoughts: When I went to college in the early 90s this was one of those albums that almost everyone seemed to like regardless of their musical tastes.  It's odd that an album almost a decade old had such popularity, but I guess the Violent Femmes' punk/alternative sound with a country twang anticipated the DIY ethos of the grunge era.
Bonus Sounds: The Femmes have continued to release great music since their debut album (as recently as 2019), and on of my favorites is the highly-relatable anthem "Waiting For The Bus" first released on their 1993 compilation Add It Up.
---
176
Artist:Various
Title: Dance Craze – The Best of British Ska Live
Year:1981
Favorite Tracks:
The Specials – "Concrete Jungle"
The English Beat – "Mirror in the Bathroom"
The Selecter – "Three Minute Hero"
The Bodysnatchers – "Easy Life"
The Specials – "Man at C&A"
The English Beat – "Ranking Full Stop"
Bad Manners – "Inner London Violence"
The First Time I Heard This Album …: Circa 1998
Thoughts: Part of the appeal of this album is that it took me almost a decade to find.  Granted, I may have had better luck had I been more resourceful, but before the internet took off, finding old albums meant digging through bins in used record stores.  This collection contains live performances of the best bands of the UK 2-Tone sound including The Specials, The English Beat, Bad Manners, The Selecters, The Bodysnatchers, and The Special A.K.A.
Bonus Sounds:
---
175
Artist: Echolalia
Title:Shamrock Shake
Year:1997
Favorite Tracks:
Ballad of St. Anne's Reel
Big Bill
Back Home Derry
Boys Co. Hell
Serbian's Wake
The First Time I Heard This Album …: I got the casette in 1997, and luckily I still have it because it is otherwise impossible to find.
Thoughts: This is an Irish trad band from the Williamsburg, VA area that made a single cassette that I picked up at a local record store.  I heard about them because the brother of someone I went to college with was involved with the band. I tried to go to one of their shows but somehow arrived too late.  Then I moved to Boston.  All I can find about the band now is an article from the Newport News Daily Press.  But a few years ago, the leader of the band Johnny Coe left a comment on my blog! Johnny, if you're out there, stop by again and let us know what you are up to.  Anyhow, this all goes to prove that you don't have to be super famous to make a great album.
Bonus Sounds: I got nuthin'
---
174
Artist:Wild Flag
Title: Wild Flag
Year: 2011
Favorite Tracks:
Romance
Glass Tambourine
Electric Band
Future Crimes
Black Tiles
The First Time I Heard This Album …: 2011, probably after it was promoted by NPR Music.
Thoughts: The mayfly of post-punk/indie rock supergroups, Wild Flag brought together Carrie Brownstein, Mary Timony,  Rebecca Cole, and Janet Weiss for one brilliant album and a tour before they all dispersed to other projects.
Bonus Sounds: Sleater-Kinney has already appeared in this list so here's my favorite tune by Mary Timony's band Helium, "Honeycomb," with a video shot on location in my hometown of Jamaica Plain.
---
173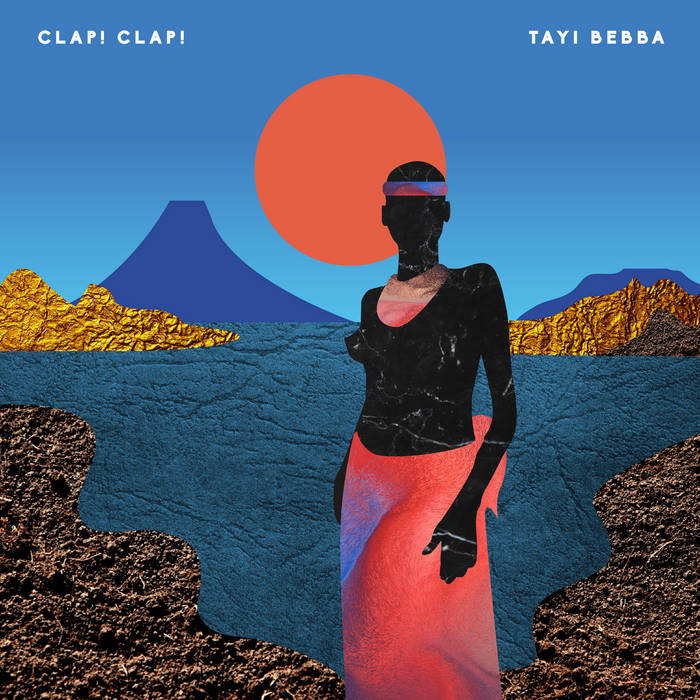 Artist:Clap! Clap!
Title: Tayi Bebba
Year:2014
Favorite Tracks:
The Rainstick Fable
Black Smokes, Bad Signs
Conqueror (Action/Assault/Conquest)
Conqueror (Remorse/Withdrawn)
Sahkii (Xirhuu)
The First Time I Heard This Album …: September 2014
Thoughts: A project of Italian producer C. Crisci, Clap! Clap! creates dance music by combining electronic sounds with samples of traditional African music. While not the first effort to make this combination of sounds, Tayi Bebba is remarkably unique.
Bonus Sounds: I reviewed the second album from Clap! Clap!, A Thousand Skies, in 2017
---
172
Artist:  Willie Dixon
Title: I Am The Blues
Year:1970
Favorite Tracks:
Back Door Man
Spoonful
I Ain't Superstitious
You Shook Me
The Little Red Rooster
The First Time I Heard This Album …: Late 80s during my Blues Phase
Thoughts: Willie Dixon is an iconic figure of the Chicago Blues sound, writing many of the most famous songs and working as a producer and  session musician on recordings for Chess Records artists like Muddy Waters, Howlin' Wolf, Little Walter,  Bo Diddley,  and Chuck Berry.  On this album, Dixon takes the lead on some of his most notable tunes, ones that already were being covered by various Blues Rock and proto-Metal bands.
Bonus Sounds: In 1988, a few years before his death, Dixon released an album called Hidden Charms that was another favorite of mine as a teenager.  It includes "Study War No More," a song written with his preteen grandson Alex.
---
171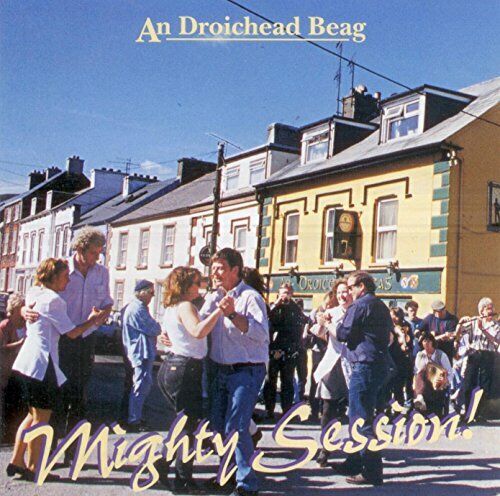 Artist: Various
Title: An Droichead Beag – Mighty Session
Year: 1995
Favorite Tracks:
The Hairy Dogleaf/Tear the Calico/The Sailor's Bonnet
Nine Pups
Don't Forget to Write
Raiteachas mo Tairngreacht
The Silver Spire
Raghad-sa 's mo Cheaiti
The First Time I Heard This Album …: I picked up the cassette when I visited An Droichead Beag in Dingle in January 1998.
Thoughts: The pubs of Dingle are famous for their Irish trad sessions and one of the most famous pubs, An Droichead Beag, or The Small Bridge, put out a compilation of their best performances.  It's a lovely mix of traditional Irish tunes and contemporary pop tunes by the likes of Van Morrison done in the trad style.  Sadly there is no streaming source of these recordings for me to share with you.
Bonus Sounds: I suppose I will have to return to Dingle to learn if An Droichead Beag have any other recordings to offer.  But another compilation of traditional music I enjoyed from the same time period was Green Linnet Records: Celebrating 20 Years Of Celtic Music.