Having listened to every album on the Rolling Stone list of 500 Greatest Albums of All Time, I'm making my own list.  This list will be only 250 albums, although I had to make some tough cuts.  The list includes a mix of works of musical genius with the pure nostalgia of some albums I've loved throughout my life.  As always, I'd love to hear your thoughts about these albums and what your favorite albums are. I will continue the countdown every other Wednesday throughout 2022.
---
150
Artist: The New Pornographers 
Title: Twin Cinema  
Year: 2005
Favorite Tracks:
Twin Cinema
The Bleeding Heart Show
Jackie, Dressed in Cobras
Sing Me Spanish Techno
The First Time I Heard This Album …: Late Oughts?
Thoughts: The New Pornographers are kind of a collective of musicians who come together from their various individual projects.  I feel the mid-to-late Oughts were kind of their peak period as a band embracing a more musically adventurous approach than their earlier collaborations.  And, oh, those harmonies are such a delight!
Bonus Sounds: There will be more Pornographers coming up in this list, but you can also read my reviews of their two most recent albums, Whiteout Conditions (2017) and In the Morse Code of Brake Lights (2019).
---
149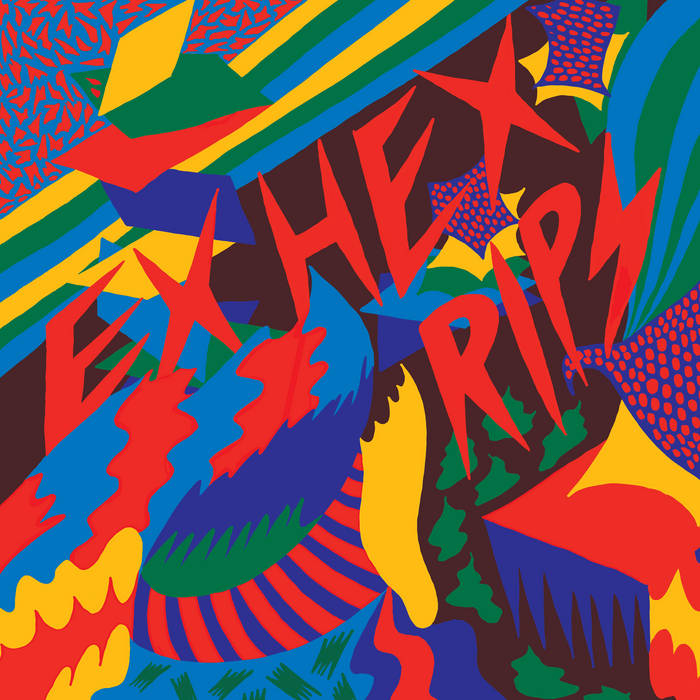 Artist: Ex Hex
Title: Rips
Year:  2014
Favorite Tracks:
Don't Wanna Lose
Hot and Cold
Everywhere
Outro
The First Time I Heard This Album …: 2014
Thoughts: This Washington, D.C. punk rock power trio lead by Mary Timony (of Helium and Wild Flag fame) made a statement with their hard-rocking debut album.
Bonus Sounds: The band's sophomore effort, It's Real, is also pretty good.
---
148
Artist: James Brown
Title: Live at the Apollo 
Year: 1963
Favorite Tracks:
I'll Go Crazy
Try Me
Think
Lost Someone
The First Time I Heard This Album …: High school, late 80s/early 90s
Thoughts: If you're familiar with James Brown from his pop hits like "I Feel Good" or with the funk sound he developed in the 1970s, you, like me, may be taken aback by the more simple R&B sound of this early live performance.  Brown already had the reputation of "the hardest working man in show business" (he said so himself!) when he made this appearance at Harlem's famed Apollo Theatre.  The biggest flaw with the album is that it's too short, but the powerful performances pack a wallop!
Bonus Sounds:  Another significant James Brown concert, for entirely different reasons, occurred on April 5, 1968 at Boston Garden and is documented in the film The Night James Brown Saved Boston.
---
147
Artist: Blondie
Title: Parallel Lines
Year: 1978
Favorite Tracks:
Hanging on the Telephone
One Way Or Another
Pretty Baby
Sunday Girl
Heart of Glass
The First Time I Heard This Album …: 2021 was the first time all the way through although most of the songs were familiar
Thoughts: Blondie managed to be an innovative New Wave/post-punk band, indie rock before there was indie rock, while also having a ton of radio hits.  This album is full of bangers from their peak era of commercial and critical success.
Bonus Sounds: Blondie's 1977 debut album is also highly recommended.
---
146
Artist: Funkadelic
Title: Maggot Brain
Year: 1971
Favorite Tracks:
Maggot Brain
Can You Get to That
Hit It and Quit It
You and Your Folks, Me and My Folks
The First Time I Heard This Album …: My P-Funk Music Discovery in 2016
Thoughts: The album begins with one of the most intense guitar solos in rock history courtesy of Eddie Hazel and follows with gospel and blues influenced psychedelic funk.  The socially conscious lyrics and sing-a-long tunes make this one of P-Funk's greatest accomplishments.
Bonus Sounds:  I have a Parliament album coming up on this list, but as for Funkadelic albums, I highly recommend Funkadelic (1970), Standing on the Verge of Getting it On (1974), Hardcore Jollies (1976), and Uncle Jam Wants You (1979).
---
145
Artist: Dua Lipa 
Title: Future Nostalgia 
Year: 2020
Favorite Tracks:
Don't Look Now
Levitating
Break My Heart
Good in Bed
Boys Will Be Boys
The First Time I Heard This Album …: May 2020
Thoughts: This is one of the albums I listened to during the peak COVID isolation time when I was looking for new music to listen to, so despite being music suited for dance clubs it reminds me of staying at home.  I liked it just fine at first but it's really grown on me on repeated listens over the past couple of years.  Plus the more I learn about Dua Lipa the more I'm impressed by this talented artist.
Bonus Sounds: Did you know that among all her other work, Dua Lipa also hosts a podcast?  I haven't listened to it but I mean to check it out.
---
144
Artist:Al Green
Title: Call Me
Year: 1973
Favorite Tracks:
Call Me (Come Back Home)
I'm So Lonesome I Could Cry
Here I Am (Come and Take Me)
You Ought To Be With Me
The First Time I Heard This Album …:  2021, Rolling Stone 500 project
Thoughts: Al Green had one of the great soul voices of all time and this album captures him at his peak.
Bonus Sounds: I'm Still in Love With You (1972) released a year earlier is a good companion piece.
---
143
Artist: Neko Case
Title: Fox Confessor Brings the Flood
Year: 2006
Favorite Tracks:
Margaret vs. Pauline
Hold On, Hold On
That Teenage Feeling
Dirty Knife
Maybe Sparrow
The First Time I Heard This Album …: 2006 or thereabouts
Thoughts: Neko Case is a member of The New Pornographers and the one whose solo career I've also been following avidly.  This album features some of her best work with her powerful voice and indie rock/folk rock tunes.
Bonus Sounds: I saw Neko Case in concert once.  It was a great performance.  Case has also just released a career-spanning compilation album, Wild Creatures, which is a good jumping off point for new listeners.
---
142
Artist: Passion Pit
Title: Manners
Year:2009
Favorite Tracks:
Little Secrets
Moth's Wings
The Reeling
Sleepyhead
The First Time I Heard This Album …: 2009
Thoughts: The debut album from the Cambridge, MA electropop act features Michael Angelakos' impossibly high falsetto over fractious electronic sounds.  It was a sound that blew me away when I first heard it and still impresses me now.
Bonus Sounds: Passion Pit has released consistently good music in ensuing years with "Lifted Up (1985)" being among my all-time favorite songs.
---
141
Artist:Miles Davis
Title: Kind of Blue
Year: 1959
Favorite Tracks:
So What
Freddie Freeloader
All Blues
The First Time I Heard This Album …: Early 1990s
Thoughts: Kind of perfect.
Bonus Sounds: Miles Davis' other most legendary album is, of course, the psychedelic jazz fusion of Bitches Brew.