Having listened to every album on the Rolling Stone list of 500 Greatest Albums of All Time, I'm making my own list.  This list will be only 250 albums, although I had to make some tough cuts.  The list includes a mix of works of musical genius with the pure nostalgia of some albums I've loved throughout my life.  As always, I'd love to hear your thoughts about these albums and what your favorite albums are. I will continue the countdown every other Wednesday throughout 2022.
---
140
Artist:Jimmy Cliff and Various Artists
Title: The Harder They Come (Original Motion Picture Soundtrack)
Year: 1972
Favorite Tracks:
"You Can Get It If You Really Want" by Jimmy Cliff
"Rivers of Babylon" by The Melodians
"Many Rivers to Cross" by Jimmy Cliff
"The Harder They Come" by Jimmy Cliff
"007 (Shanty Town)" by Desmond Dekker
"Pressure Drop" by Toots and the Maytals
The First Time I Heard This Album …: Late 80s/Early 90s?
Thoughts: I've never watched the film The Harder They Come, although I hope to address that soon.  The soundtrack album, though, is a classic time capsule of Jamaican music of the early 1970s.  It introduced US listeners to ska, reggae, and rocksteady at a time when recordings of Jamaican music were hard to come by in the States.
Bonus Sounds: My family had the Jimmy Cliff album The Power and the Glory when I was growing up.  It is VERY 1980s but it does include the classic "We All Are One."
---
139
Artist: Cracker 
Title: Kerosene Hat
Year:1993
Favorite Tracks:
Low
Movie Star
Get Off This
Take Me Down to the Infirmary
Sweet Potato
I Want Everything
Euro-Trash Girl
The First Time I Heard This Album …: Mid 90s
Thoughts: Cracker created alternative rock with an Americana twang and had some minor hits in the early 90s.  They seemed particularly popular when I was at college at William & Mary, possibly because the band was based in nearby Richmond.  This is their best album with the best every hidden track in "Euro-Trash Girl."
Bonus Sounds: Cracker lead singer David Lowery previously was in the cleverly-named Camper Van Beethoven whose signature song is "Take the Skinheads Bowling."
---
138
Artist: Black 47 
Title: Live in New York City
Year: 1999
Favorite Tracks:
Funky Ceili
The Reels
James Connolly
40 Shades of Blue
Maria's Wedding
The First Time I Heard This Album …: Picked it up after seeing Black 47 play live after a Mets game on Irish Night at Shea Stadium in 1999.
Thoughts: Black 47 are a band that never impressed me on their studio albums but seeing them live changed my mind.  They were like the ultimate party band with a great rapport with their audience, who also would use their performances to celebrate Irish socialism.  This album captures the vibe.
Bonus Sounds: Black 47 band leader Larry Kirwan also wrote an entertaining autobiography entitled Green Suede Shoes.
---
137
Artist:  Josh Wink 
Title: Profound Sounds
Year: 1999
Favorite Tracks:
Johannes Heil & Heiko Laux – "D2"
K.A.B. – "Anjua (sneaky 3)"
Sylk 130 -"When the Funk Hits the Fan (Mood II Swing When the Dub Hits the Fan)
DJ Dozia – "Pop Kulture"
Merio's Dubwork Meets Kathy Lee – "K-Mart Shopping"
Blaze – "Lovelee Dae (Eight Miles High Mix)"
Sound Associates – "Boom Box"
The First Time I Heard This Album …: 1999
Thoughts: My Electronica Phase (which coincided with my Folk Music Era) saw me going to dance clubs from around 1998 to 2004 to hear some of the best DJs spin trance, house, and drum & bass. Philadelphia DJ Josh Wink was one of them and this mix collection is kind of the epitome of what was great about the scene at that time.
Bonus Sounds: Josh Wink's most famous release is "Higher State of Consciousness" with an appropriately trippy video.
---
136
Artist: Various Artists
Title: Party Girl: Original Motion Picture Soundtrack
Year: 1995
Favorite Tracks:
The Wolfgang Press – "Mama Told Me Not To Come"
Dawn Penn – "You Don't Love Me (No, No, No)"
Nation Of Abel – "Anyone Could Happen To Me"
Chantay Savage – "If You Believe"
Ultra Naté – "Party Girl (Turn Me Loose)"
The First Time I Heard This Album …: Late 90s
Thoughts: This is the soundtrack to one of my all-time sentimental favorite movies and a time capsule of the mid-90s club music scene.  Makes me want to dance on the tables at the library.
Bonus Sounds: Another great 1990s soundtrack with a techno beat is from the German film Run, Lola, Run.
---
135
Artist:  Blind Faith
Title: Blind Faith
Year: 1969
Favorite Tracks:
Had to Cry Today
Can't Find My Home
Presence of the Lord
Sea of Joy
The First Time I Heard This Album …: My teenage Classic Rock period of the late 1980s
Thoughts: Blind Faith recorded only one album with just six songs, but it was a great one. The supergroup was made up of Ginger Baker and Eric Clapton of Cream, Steve Winwood of Traffic, and Ric Grech of Family.  Winwood and Clapton went on to long, successful solo careers, but I think some of their best work is on this album.  In fact, it's even possible that they complement one another in a way that brings out their best attributes.
Bonus Sounds: Obviously, there's nothing else to share from Blind Faith, but Winwood and Clapton, as well as Rolling Stones' members Charlie Watts and Bill Wyman, served as the backing band for Chicago Blues legend Howlin' Wolf on The London Howlin' Wolf Sessions.
---
134
Artist: Liz Phair  
Title: Whip Smart
Year: 1994
Favorite Tracks:
Supernova
Shane
Nashville
Go West
Cinco De Mayo
Dogs of L.A.
Whip-Smart
Jealousy
Crater Lake
May Queen
The First Time I Heard This Album …: 1994
Thoughts: Yes, I know it's cooler to like Exile in Guyville, but this was my introduction to Liz Phair.  I acquired Whip-Smart from one of those mail order CD clubs without even knowing what Phair's music sounded like.  Turned out, it sounded like something I liked a lot, and still do.
Bonus Sounds: Exile in Guyville, of course.
---
133
Artist: D.J. Maüs
Title: Intersections
Year:2000
Favorite Tracks:
Polar – "Breaking Thru"
TeeBee – "Fingerprints"
Banaczech – "Zlin and Back"
Myer – "Brown Sugar"
Amon Tobin – "Piranha Breaks"
Plug – "Me and Mr. Sutton"
Omni Trio – "Assassins"
The First Time I Heard This Album …: 2000
Thoughts: On Memorial Day weekend in 2000, I went to Montreal with two friends (one of whom I ended up marrying).  A highlight of the weekend was going to a club called Blizzarts which was basically a storefront that looked like it was decorated like someone's basement rec room, but had a totally unpretentious vibe as people danced to drum & bass.  The music was spun by D.J. Maüs (a.k.a.Louise Gauvreau ), a rare woman behind the turntables in a male-dominated field and a true artist of her craft.  I ordered this album as an import after returning home.
Bonus Sounds: DJ Maus has a Soundcloud account.  This is the most recent track available.
---
132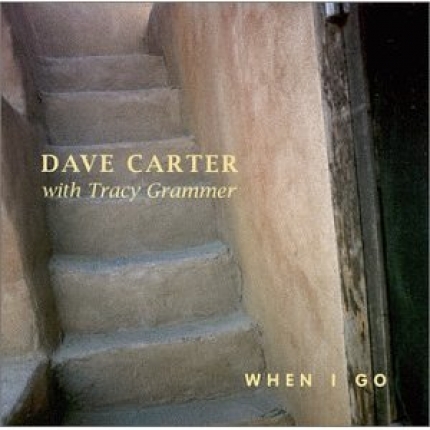 Artist: Dave Carter and Tracy Grammer 
Title: When I Go
Year: 1998
Favorite Tracks:
When I Go
Kate and the Ghost of Lost Love
The River, Where She Sleeps
Lancelot
Frank to Valentino
Elvis Presley
The First Time I Heard This Album …: 2000
Thoughts: Dave Carter was a singer/songwriter in the visionary American roots mode, Tracy Grammer is a fiddler who became Carter's musical and romantic partner.  The duo from Portland, Oregon released three albums before Carter's unexpected death in 2002. This was the first of their albums that Carter gave to me personally when I worked the merch table at one of their Club Passim shows.
Bonus Sounds: There's more Dave & Tracy to come in this list, but until then enjoy their rendition of Woody Guthrie's  "Way Over Yonder in the Minor Key" by way of Billy Bragg & Wilco.
---
131
Artist:Erin McKeown 
Title: Distillation
Year:  2000
Favorite Tracks:
Queen of Quiet
Blackbirds
La Petite Mort
The Little Cowboy
Fast As I Can
The First Time I Heard This Album …: 2000
Thoughts: Erin McKeown stole the show at the new artists showcase at the Falcon Ridge Folk Festival in July 2000, and I immediately got her album at the merch tent.  This was 90s folk music with an alt-rock edge.
Bonus Sounds:  There's a version of "Fast As You Can" on McKeown's debut album Monday Morning Cold that  I like even better than the one on Distillation.