Author: Ryka Aoki
Title: Light From Uncommon Stars
Narrator: Cindy Kay
Publication Info: Macmillan Audio, 2021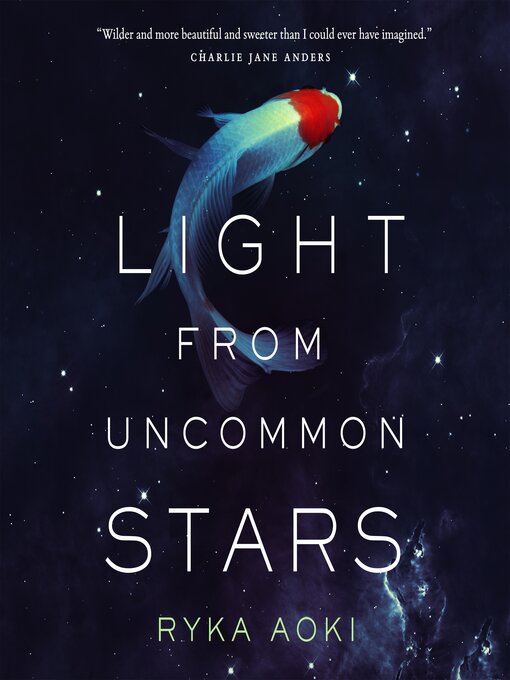 Summary/Review:
Shizuka Satomi is a world-renown violin instructor who has made a deal with a demon to trade the souls of 7 violin prodigies for success.  She has one more soul to collect and has returned home to Southern California to find a likely candidate.
Lan Tran is a starship captain who has escaped a galactic war with her family, and now operate a doughnut shop as their cover.
Katrina Nguyen is a teenage transgender girl who has run away to Los Angeles from her abusive family and supports herself making YouTube videos.  She also plays the violin.
Somehow not only are all these characters in the same novel, but their interactions create a heartfelt human story that transcends genres. Shizuka and Lan meet, share their strange histories, and strike up a romance. And of course, Shizuka takes on Katrina as her student, and yet treats her with such tenderness that it's hard to believe she plans to sell Katrina's soul to the Devil.
And that only scratches the surface of the brilliant, warm, funny, and creative novel!
Recommended books:
Rating: ****