Having listened to every album on the Rolling Stone list of 500 Greatest Albums of All Time, I'm making my own list.  This list will be only 250 albums, although I had to make some tough cuts.  The list includes a mix of works of musical genius with the pure nostalgia of some albums I've loved throughout my life.  As always, I'd love to hear your thoughts about these albums and what your favorite albums are. I will continue the countdown every other Wednesday throughout 2022.
---
190
Artist: Cyndi Lauper
Title: She's So Unusual
Year:  1983
Favorite Tracks:
Money Changes Everything
Girls Just Want To Have Fun
When You Were Mine
Time After Time
She Bop
All Through the Night
The First Time I Heard This Album …: 1983, because my sister had it.
Thoughts: As I 9-year-old boy, I underappreciated Cyndi Lauper, although I never actually disliked her.  Every time I revisit this album, I'm struck by just how loaded it is with great songs.
Bonus Sounds: Although none of Cyndi's later albums were as big as her solo debut, she's continued to grace us with great songs over the years.  The most memorable of these is "True Colors."
---
189
Artist: Sly and the Family Stone
Title: There's a Riot Goin' On
Year:  1971
Favorite Tracks:
Poet
Family Affair
Time
Runnin' Away
The First Time I Heard This Album …: RS 500, last year.
Thoughts: Despite liking and listening to Sly and the Family Stone for quite some time, I somehow slept on this album.  It's deeper and funkier with more ruminative and bleak lyrics than on previous Sly and the Family Stone recordings.  Despite that – or because of that – it is mindblowingly good!
Bonus Sounds: There's more Sly and the Family Stone coming up in this list (yay!).  So until then, you can "Dance to the Music."
---
188
Artist: Ali Farka Touré 
Title: The Source
Year:  1992
Favorite Tracks:
Goye Kur
Hawa Dolo
Cinquante Six
Mahini Me
The First Time I Heard This Album …: I had this in college in the early 90s, probably not too long after it was released.  I probably got it from Columbia House or BMG on a whim.
Thoughts:  In my teens and early twenties, I was fascinated with learning about Blues music and world music, particularly from Africa (still am, really).  Touré combined the traditional music of his homeland in Mali with the Blues, and made something beautiful and new.  So naturally I was drawn to it.
Bonus Sounds: A contemporary band from the Saharan region of Northern Mali, Tinariwen, also blends the Blues with their local traditional music as can be heard on their album Elwan.
---
187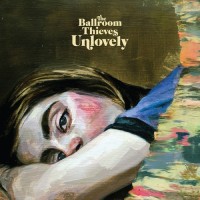 Artist: The Ballroom Thieves
Title: Unlovely
Year: 2020
Favorite Tracks:
Unlovely
Tenebrist
Homme Run
Begin Again
Pendulum
The First Time I Heard This Album …: Summer of 2020.
Thoughts: It seems weird to say, but this album gives me nostalgia for the early days of the COVID-19 Pandemic.  Maybe not the whole staying at home the whole time and worried about people dying in great numbers, but I do remember working on my porch that summer and finding some peace listening to this album.
Bonus Sounds: The Ballroom Thieves have a new album, clouds, coming out on July 15.  You can be certain that you will read about it here.
---
186
Artist: Sleater-Kinney
Title: Dig Me Out 
Year: 1997
Favorite Tracks:
Dig Me Out
One More Hour
Words and Guitar
Little Babies
Buy Her Candy
The First Time I Heard This Album …: Late 90s, maybe 2-3 years after it was released.
Thoughts: Screeching guitars and raging vocals are part of what makes Sleater-Kinney one the best rock bands of the 1990s. Dig Me Out captures them at their peak.
Bonus Sounds: Carrie Brownstein has had an interesting career which includes working with NPR Music and starring in the sketch comedy Portlandia.  Her book Hunger Makes Me a Modern Girl is a very interesting memoir of her days with Sleater-Kinney
---
185
Artist: Antibalas
Title:Antibalas
Year: 2012
Favorite Tracks:
Dirty Money
Him Belly No Go Sweet
Sáré Kon Kon
The First Time I Heard This Album …: Around 2012.
Thoughts: Antibalas is a Brooklyn-based afrobeat band with ties to Daptone Records.  The channel both the sound and political outrage of Fela Kuti into a contemporary American setting.
Bonus Sounds: Another contemporary Afrobeat outfit from New York that I like is The Budos Band.
---
184
Artist: Johnny Most 
Title: Reverse The Curse
Year: 2004
Favorite Tracks:
An Eye Opener
Baby, That's Fine
R.A.Y.F. (Kind of Man)
All People
Johnny's Bender Sing Along
Uncle
The First Time I Heard This Album …: Circa 2004.
Thoughts: This may be one of the more obscure albums on this list.  Johnny Most was a Boston-based jazz/funk fusion band that didn't seem to last long beyond this one album.  I believe I saw them in concert once, but I think I arrived right at the end of their set. The reason I know about Johnny Most at all is that their drummer, Joby DeCoster, was a guy who went to the College of William & Mary at the same time as me and we later worked together at Colonial Williamsburg.  I guess I was still in touch with him enough to learn that he was involved with this album which turned out to be excellent!
Bonus Sounds: DeCoster was also involved in a Boston-based alt-country band, The Scrimshanders, who just released a compilation album last fall, Songs That Never Were.
---
183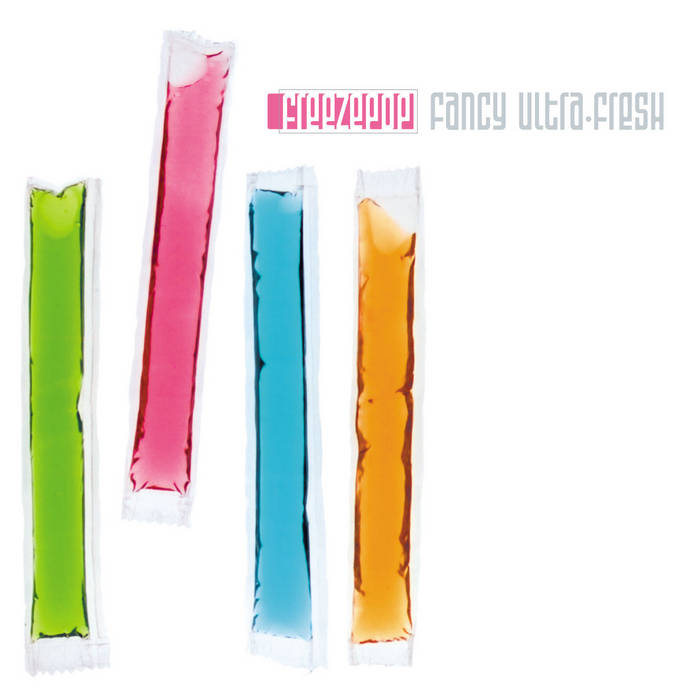 Artist: Freezepop  
Title: Fancy Ultra Fresh
Year: 2004
Favorite Tracks:
stakeout
bike thief
parlez-vous freezepop?
outer space
tonight
The First Time I Heard This Album …: Probably around 2006.  I learned of "bike thief" from a compilation of Boston bands, and then got the full album.
Thoughts:  Another Boston-based band, this one making synthop.  The beats are infectious and the lyrics are often hilarious.
Bonus Sounds:  Apparently, Freezepop is still active and released a new album as recently as 2020.  I should check it out, but I tend to be lazy (which is also the title of one of my Freezepop tunes).
---
182
Artist: Hum Machine
Title: Theorems and Compositions of the Last Action Rocker
Year:  2003
Favorite Tracks:
Bring it on Pepeyon
Remember When
Remote From Below
Mechanical Devices
Twisted Niche
It's Gotta Be
Laughing As You Cry
The First Time I Heard This Album …:  Circa 2003
Thoughts: This may be more obscure than the Johnny Most album.  Hum Machine was a post-punk/power pop band from Madison, Wisconsin.  I only knew of their existence because one of the band members was on a message board for fans of the New York Mets that I frequented!  Listening to this album for the first time in a long time, I'm amazed that just every track is still a total banger.
Bonus Sounds: Hum Machine had other albums, but tracking down any information on them now is sadly a hard task.
---
181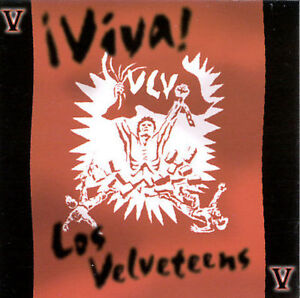 Artist: The Velveteens
Title: ¡Viva!
Year: 1998
Favorite Tracks:
Fred Garvey
Dr. Moriarity
Wasted With the Cooper
Yak Farm
Port Authority
The First Time I Heard This Album …: Circa 1998.
Thoughts: Once again, a deep dive into the obscure.  This is another band with ties to The College of William & Mary, although I didn't have any personal connection to any of the band members.  This is a large ska band I first heard play at a W&M reunion I attended when I was still living in Williamsburg.  I love their ska beats and story songs about a male escort, getting drunk in Colonial Williamsburg, and a woman pirate.
Bonus Sounds:  I seem to be the only one who remembers this band.  I can't even find a way to embed one of their songs for you.  Oh well, it's my little treat to listen to for as long as the CD holds out.